To buy one for yourself or a friend who would appreciate her you can order one from the webmaster
Scroll below for some favourite piccies of Pamela Anderson in her swimsuit . . .
If you missed the link at the top, here's the OFFICIAL BAYWATCH WEBSITE

Member of the Internet Link Exchange


Here is Pamela Lee Anderson in a Baywatch swimsuit on a Baywatch poster


Pam Anderson's Baywatch swimsuit looks better than a bikini . . .
(Who'll flame us for saying that!)


Pamela can look wistful too!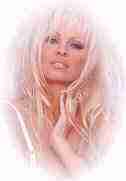 But Pamela Anderson is always happy just for you . . .


Here's even a life size stand up model of Pam Anderson! But you can't put her away in a box!
If you don't like taking Pamela to beaches like this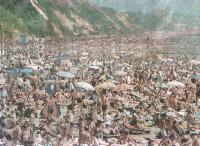 then click here to find a less crowded one in the UK
Hey! Why bay-watch the box when you can buy a box :-) instead!

Come bring Pamela and her film crew please for a shoot in England's Stately Homes!

Want a stately place to stay built the President's architect Latrobe to impress Pamela when you come to the UK?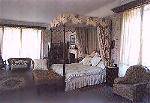 Soak up the architectural space at Hammerwood in England which the Clinton family enjoys in Washington

Or come bring Pamela to stay in an English castle

Sex wasn't the original sin - it was the act of Hephaestus

Does Pamela make you feel volcanic? Then here's somewhere volcanic to take her . . .
If you find a site which you would like to be linked to from here, please email me. Any sites linked to must, please,
1. Be willing to return the URL, and
2. Contain no photographs nor links to sites with photographs in which Pamela or any other of the Baywatch team are undressed - i.e., dressed in less than a swimsuit.
We hope you have enjoyed the fun of our webmaster's madness. More links will be added. If you would like to be notified when the page is updated, please fill in your email address and click on the button below.
We have started a Guestbook. Please tell Pamela what you think and what you would like to see here . . . (Hey - nothing naughty please!)
Come and see what others say . . .

Here's an astrological analysis of Pamela Anderson's Career according to an analysis of her time and place of birth
By the way, we hope you've enjoyed taking Pamela Anderson to the beach but here's a new Pamela Anderson site which we like
... BAYWATCH merchandise PAMELA ANDERSON LEE photographs PAM LEE ANDERSON merchandise PAMELA LEE photos love BAYWATCH Pam Anderson Lee Baywatch photographs BAYWATCH PAMELA ANDERSON LEE photographs PAM LEE ANDERSON PAMELA LEE photos love BAYWATCH Pam Anderson Lee Baywatch photographs BAYWATCH PAMELA ANDERSON LEE photographs PAM LEE ANDERSON PAMELA LEE photos love BAYWATCH Pam Anderson Lee Baywatch photographs BAYWATCH PAMELA ANDERSON LEE photographs PAM LEE ANDERSON PAMELA LEE photos love BAYWATCH Pam Anderson Lee Baywatch photographs BAYWATCH PAMELA ANDERSON LEE photographs PAM LEE ANDERSON PAMELA LEE photos love BAYWATCH Pam Anderson Lee Baywatch photographs BAYWATCH PAMELA ANDERSON LEE photographs PAM LEE ANDERSON PAMELA LEE photos love BAYWATCH Pam Anderson Lee Baywatch photographs BAYWATCH merchandise PAMELA ANDERSON LEE photographs PAM LEE ANDERSON merchandise PAMELA LEE photos love BAYWATCH Pam Anderson Lee Baywatch photographs BAYWATCH PAMELA ANDERSON LEE photographs PAM LEE ANDERSON PAMELA LEE photos love BAYWATCH Pam Anderson Lee Baywatch photographs BAYWATCH PAMELA ANDERSON LEE photographs PAM LEE ANDERSON PAMELA LEE photos love BAYWATCH Pam Anderson Lee Baywatch photographs BAYWATCH PAMELA ANDERSON LEE photographs PAM LEE ANDERSON PAMELA LEE photos love BAYWATCH Pam Anderson Lee Baywatch photographs BAYWATCH PAMELA ANDERSON LEE photographs PAM LEE ANDERSON PAMELA LEE photos love BAYWATCH Pam Anderson Lee Baywatch photographs BAYWATCH PAMELA ANDERSON LEE photographs PAM LEE ANDERSON PAMELA LEE photos love BAYWATCH Pam Anderson Lee BAYWATCH merchandise PAMELA ANDERSON LEE photographs PAM LEE ANDERSON merchandise PAMELA LEE photos love BAYWATCH Pam Anderson Lee Baywatch photographs BAYWATCH PAMELA ANDERSON LEE photographs PAM LEE ANDERSON PAMELA LEE photos love BAYWATCH Pam Anderson Lee Baywatch photographs BAYWATCH PAMELA ANDERSON LEE photographs PAM LEE ANDERSON PAMELA LEE photos love BAYWATCH Pam Anderson Lee Baywatch photographs BAYWATCH PAMELA ANDERSON LEE photographs PAM LEE ANDERSON PAMELA LEE photos love BAYWATCH Pam Anderson Lee Baywatch photographs BAYWATCH PAMELA ANDERSON LEE photographs PAM LEE ANDERSON PAMELA LEE photos love BAYWATCH Pam Anderson Lee Baywatch photographs BAYWATCH PAMELA ANDERSON LEE photographs PAM LEE ANDERSON PAMELA LEE photos love BAYWATCH Pam Anderson Lee Baywatch BAYWATCH merchandise PAMELA ANDERSON LEE photographs PAM LEE ANDERSON merchandise PAMELA LEE photos love BAYWATCH Pam Anderson Lee Baywatch photographs BAYWATCH PAMELA ANDERSON LEE photographs PAM LEE ANDERSON PAMELA LEE photos love BAYWATCH Pam Anderson Lee Baywatch photographs BAYWATCH PAMELA ANDERSON LEE photographs PAM LEE ANDERSON PAMELA LEE photos love BAYWATCH Pam Anderson Lee Baywatch photographs BAYWATCH PAMELA ANDERSON LEE photographs PAM LEE ANDERSON PAMELA LEE photos love BAYWATCH Pam Anderson Lee Baywatch photographs BAYWATCH PAMELA ANDERSON LEE photographs PAM LEE ANDERSON PAMELA LEE photos love BAYWATCH Pam Anderson Lee Baywatch photographs BAYWATCH PAMELA ANDERSON LEE photographs PAM LEE ANDERSON PAMELA LEE photos love BAYWATCH Pam Anderson Lee Baywatch BAYWATCH merchandise PAMELA ANDERSON LEE photographs PAM LEE ANDERSON merchandise PAMELA LEE photos love BAYWATCH Pam Anderson Lee Baywatch photographs BAYWATCH PAMELA ANDERSON LEE photographs PAM LEE ANDERSON PAMELA LEE photos love BAYWATCH Pam Anderson Lee Baywatch photographs BAYWATCH PAMELA ANDERSON LEE photographs PAM LEE ANDERSON PAMELA LEE photos love BAYWATCH Pam Anderson Lee Baywatch photographs BAYWATCH PAMELA ANDERSON LEE photographs PAM LEE ANDERSON PAMELA LEE photos love BAYWATCH Pam Anderson Lee Baywatch photographs BAYWATCH PAMELA ANDERSON LEE photographs PAM LEE ANDERSON PAMELA LEE photos love BAYWATCH Pam Anderson Lee Baywatch photographs BAYWATCH PAMELA ANDERSON LEE photographs PAM LEE ANDERSON PAMELA LEE photos love BAYWATCH Pam Anderson Lee Baywatch BAYWATCH merchandise PAMELA ANDERSON LEE photographs PAM LEE ANDERSON merchandise PAMELA LEE photos love BAYWATCH Pam Anderson Lee Baywatch photographs BAYWATCH PAMELA ANDERSON LEE photographs PAM LEE ANDERSON PAMELA LEE photos love BAYWATCH Pam Anderson Lee Baywatch photographs BAYWATCH PAMELA ANDERSON LEE photographs PAM LEE ANDERSON PAMELA LEE photos love BAYWATCH Pam Anderson Lee Baywatch photographs BAYWATCH PAMELA ANDERSON LEE photographs PAM LEE ANDERSON PAMELA LEE photos love BAYWATCH Pam Anderson Lee Baywatch photographs BAYWATCH PAMELA ANDERSON LEE photographs PAM LEE ANDERSON PAMELA LEE photos love BAYWATCH Pam Anderson Lee Baywatch photographs BAYWATCH PAMELA ANDERSON LEE photographs PAM LEE ANDERSON PAMELA LEE photos love BAYWATCH Pam Anderson Lee Baywatch BAYWATCH merchandise PAMELA ANDERSON LEE photographs PAM LEE ANDERSON merchandise PAMELA LEE photos love BAYWATCH Pam Anderson Lee Baywatch photographs BAYWATCH PAMELA ANDERSON LEE photographs PAM LEE ANDERSON PAMELA LEE photos love BAYWATCH Pam Anderson Lee Baywatch photographs BAYWATCH PAMELA ANDERSON LEE photographs PAM LEE ANDERSON PAMELA LEE photos love BAYWATCH Pam Anderson Lee Baywatch photographs BAYWATCH PAMELA ANDERSON LEE photographs PAM LEE ANDERSON PAMELA LEE photos love BAYWATCH Pam Anderson Lee Baywatch photographs BAYWATCH PAMELA ANDERSON LEE photographs PAM LEE ANDERSON PAMELA LEE photos love BAYWATCH Pam Anderson Lee Baywatch photographs BAYWATCH PAMELA ANDERSON LEE photographs PAM LEE ANDERSON PAMELA LEE photos love BAYWATCH Pam Anderson Lee Baywatch BAYWATCH merchandise PAMELA ANDERSON LEE photographs PAM LEE ANDERSON merchandise PAMELA LEE photos love BAYWATCH Pam Anderson Lee Baywatch photographs BAYWATCH PAMELA ANDERSON LEE photographs PAM LEE ANDERSON PAMELA LEE photos love BAYWATCH Pam Anderson Lee Baywatch photographs BAYWATCH PAMELA ANDERSON LEE photographs PAM LEE ANDERSON PAMELA LEE photos love BAYWATCH Pam Anderson Lee Baywatch photographs BAYWATCH PAMELA ANDERSON LEE photographs PAM LEE ANDERSON PAMELA LEE photos love BAYWATCH Pam Anderson Lee Baywatch photographs BAYWATCH PAMELA ANDERSON LEE photographs PAM LEE ANDERSON PAMELA LEE photos love BAYWATCH Pam Anderson Lee Baywatch photographs BAYWATCH PAMELA ANDERSON LEE photographs PAM LEE ANDERSON PAMELA LEE photos love BAYWATCH Pam Anderson Lee Baywatch BAYWATCH merchandise PAMELA ANDERSON LEE photographs PAM LEE ANDERSON merchandise PAMELA LEE photos love BAYWATCH Pam Anderson Lee Baywatch photographs BAYWATCH PAMELA ANDERSON LEE photographs PAM LEE ANDERSON PAMELA LEE photos love BAYWATCH Pam Anderson Lee Baywatch photographs BAYWATCH PAMELA ANDERSON LEE photographs PAM LEE ANDERSON PAMELA LEE photos love BAYWATCH Pam Anderson Lee Baywatch photographs BAYWATCH PAMELA ANDERSON LEE photographs PAM LEE ANDERSON PAMELA LEE photos love BAYWATCH Pam Anderson Lee Baywatch photographs BAYWATCH PAMELA ANDERSON LEE photographs PAM LEE ANDERSON PAMELA LEE photos love BAYWATCH Pam Anderson Lee Baywatch photographs BAYWATCH PAMELA ANDERSON LEE photographs PAM LEE ANDERSON PAMELA LEE photos love BAYWATCH Pam Anderson Lee Baywatch BAYWATCH merchandise PAMELA ANDERSON LEE photographs PAM LEE ANDERSON merchandise PAMELA LEE photos love BAYWATCH Pam Anderson Lee Baywatch photographs BAYWATCH PAMELA ANDERSON LEE photographs PAM LEE ANDERSON PAMELA LEE photos love BAYWATCH Pam Anderson Lee Baywatch photographs BAYWATCH PAMELA ANDERSON LEE photographs PAM LEE ANDERSON PAMELA LEE photos love BAYWATCH Pam Anderson Lee Baywatch photographs BAYWATCH PAMELA ANDERSON LEE photographs PAM LEE ANDERSON PAMELA LEE photos love BAYWATCH Pam Anderson Lee Baywatch photographs BAYWATCH PAMELA ANDERSON LEE photographs PAM LEE ANDERSON PAMELA LEE photos love BAYWATCH Pam Anderson Lee Baywatch photographs BAYWATCH PAMELA ANDERSON LEE photographs PAM LEE ANDERSON PAMELA LEE photos love BAYWATCH Pam Anderson Lee Baywatch BAYWATCH merchandise PAMELA ANDERSON LEE photographs PAM LEE ANDERSON merchandise PAMELA LEE photos love BAYWATCH Pam Anderson Lee Baywatch photographs BAYWATCH PAMELA ANDERSON LEE photographs PAM LEE ANDERSON PAMELA LEE photos love BAYWATCH Pam Anderson Lee Baywatch photographs BAYWATCH PAMELA ANDERSON LEE photographs PAM LEE ANDERSON PAMELA LEE photos love BAYWATCH Pam Anderson Lee Baywatch photographs BAYWATCH PAMELA ANDERSON LEE photographs PAM LEE ANDERSON PAMELA LEE photos love BAYWATCH Pam Anderson Lee Baywatch photographs BAYWATCH PAMELA ANDERSON LEE photographs PAM LEE ANDERSON PAMELA LEE photos love BAYWATCH Pam Anderson Lee Baywatch photographs BAYWATCH PAMELA ANDERSON LEE photographs PAM LEE ANDERSON PAMELA LEE photos love BAYWATCH Pam Anderson Lee Baywatch BAYWATCH merchandise PAMELA ANDERSON LEE photographs PAM LEE ANDERSON merchandise PAMELA LEE photos love BAYWATCH Pam Anderson Lee Baywatch photographs BAYWATCH PAMELA ANDERSON LEE photographs PAM LEE ANDERSON PAMELA LEE photos love BAYWATCH Pam Anderson Lee Baywatch photographs BAYWATCH PAMELA ANDERSON LEE photographs PAM LEE ANDERSON PAMELA LEE photos love BAYWATCH Pam Anderson Lee Baywatch photographs BAYWATCH PAMELA ANDERSON LEE photographs PAM LEE ANDERSON PAMELA LEE photos love BAYWATCH Pam Anderson Lee Baywatch photographs BAYWATCH PAMELA ANDERSON LEE photographs PAM LEE ANDERSON PAMELA LEE photos love BAYWATCH Pam Anderson Lee Baywatch photographs BAYWATCH PAMELA ANDERSON LEE photographs PAM LEE ANDERSON PAMELA LEE photos love BAYWATCH Pam Anderson Lee Baywatch BAYWATCH merchandise PAMELA ANDERSON LEE photographs PAM LEE ANDERSON merchandise PAMELA LEE photos love BAYWATCH Pam Anderson Lee Baywatch photographs BAYWATCH PAMELA ANDERSON LEE photographs PAM LEE ANDERSON PAMELA LEE photos love BAYWATCH Pam Anderson Lee Baywatch photographs BAYWATCH PAMELA ANDERSON LEE photographs PAM LEE ANDERSON PAMELA LEE photos love BAYWATCH Pam Anderson Lee Baywatch photographs BAYWATCH PAMELA ANDERSON LEE photographs PAM LEE ANDERSON PAMELA LEE photos love BAYWATCH Pam Anderson Lee Baywatch photographs BAYWATCH PAMELA ANDERSON LEE photographs PAM LEE ANDERSON PAMELA LEE photos love BAYWATCH Pam Anderson Lee Baywatch photographs BAYWATCH PAMELA ANDERSON LEE photographs PAM LEE ANDERSON PAMELA LEE photos love BAYWATCH Pam Anderson Lee Baywatch BAYWATCH merchandise PAMELA ANDERSON LEE photographs PAM LEE ANDERSON merchandise PAMELA LEE photos love BAYWATCH Pam Anderson Lee Baywatch photographs BAYWATCH PAMELA ANDERSON LEE photographs PAM LEE ANDERSON PAMELA LEE photos love BAYWATCH Pam Anderson Lee Baywatch photographs BAYWATCH PAMELA ANDERSON LEE photographs PAM LEE ANDERSON PAMELA LEE photos love BAYWATCH Pam Anderson Lee Baywatch photographs BAYWATCH PAMELA ANDERSON LEE photographs PAM LEE ANDERSON PAMELA LEE photos love BAYWATCH Pam Anderson Lee Baywatch photographs BAYWATCH PAMELA ANDERSON LEE photographs PAM LEE ANDERSON PAMELA LEE photos love BAYWATCH Pam Anderson Lee Baywatch photographs BAYWATCH PAMELA ANDERSON LEE photographs PAM LEE ANDERSON PAMELA LEE photos love BAYWATCH Pam Anderson Lee Baywatch BAYWATCH merchandi....se PAMELA ANDERSON LEE photographs PAM LEE ANDERSON merchandise PAMELA LEE photos love PAMELA LEE photos love BAYWATCH Pam Anderson Lee Baywatch photographs BAYWATCH PAMELA ANDERSON LEE photographs PAM LEE ANDERSON PAMELA LEE photos love BAYWATCH Pam Anderson Lee Baywatch photographs BAYWATCH PAMELA ANDERSON LEE photographs PAM LEE ANDERSON PAMELA LEE photos love BAYWATCH Pam Anderson Lee Baywatch photographs BAYWATCH PAMELA ANDERSON LEE photographs PAM LEE ANDERSON BAYWATCH Pam Anderson Lee Baywatch photographs BAYWATCH PAMELA ANDERSON LEE photographs PAM LEE ANDERSON PAMELA LEE photos love BAYWATCH Pam Anderson Lee Baywatch photographs BAYWATCH PAMELA BAYWATCH PAMELA ANDERSON LEE photographs PAM LEE ANDERSON PAMELA LEE photos love BAYWATCH Pam BAYWATCH Pam Anderson Lee Baywatch photographs BAYWATCH PAMELA ANDERSON LEE photographs PAM LEE Pamela Anderson not Jenny McCarthy nor Patricia Ford nor Cindy Crawford This is how you persuade Pamela Anderson not Jenny McCarthy nor Patricia Ford nor Cindy Crawford to come to the beach with you PAMELA ANDERSON bed not JENNY MCCARTHY nor PATRICIA FORD this is pamela anderson not jenny mccarthy nor patricia ford this is Pamela Anderson not Jenny McCarthy nor Patricia Ford this is Pamela Anderson not Jenny McCarthy nor Patricia Ford Pamela Anderson not Jenny McCarthy nor Patricia Ford nor Cindy Crawford This is how you persuade Pamela Anderson not Jenny McCarthy nor Patricia Ford nor Cindy Crawford to come to the beach with you PAMELA ANDERSON bed not JENNY MCCARTHY nor PATRICIA FORD this is pamela anderson not jenny mccarthy nor patricia ford this is Pamela Anderson not Jenny McCarthy nor Patricia Ford this is Pamela Anderson not Jenny McCarthy nor Patricia Ford Pamela Anderson not Jenny McCarthy nor Patricia Ford nor Cindy Crawford This is how you persuade Pamela Anderson not Jenny McCarthy nor Patricia Ford nor Cindy Crawford to come to the beach with you PAMELA ANDERSON bed not JENNY MCCARTHY nor PATRICIA FORD this is pamela anderson not jenny mccarthy nor patricia ford this is Pamela Anderson not Jenny McCarthy nor Patricia Ford this is Pamela Anderson not Jenny McCarthy nor Patricia Ford Pamela Anderson not Jenny McCarthy nor Patricia Ford nor Cindy Crawford This is how you persuade Pamela Anderson not Jenny McCarthy nor Patricia Ford nor Cindy Crawford to come to the beach with you PAMELA ANDERSON bed .not JENNY MCCARTHY nor PATRICIA FORD this is pamela anderson not jenny mccarthy nor patricia ford this is Pamela Anderson not Jenny McCarthy nor Patricia Ford this is Pamela Anderson not Jenny McCarthy nor Patricia Ford to hint how you take to the beach or to bed but not wed PAM LEE ANDERSON PAMELA LEE photos love BAYWATCH Pam Anderson Lee Baywatch photographs float poster posters sleep beach float raft BAYWATCH PAMELA ANDERSON LEE photographs PAM LEE ANDERSON PAMELA LEE photos love BAYWATCH Pam Anderson Lee Baywatch photographs float poster posters sleep ANDERSON PAMELA LEE photos Pamela Anderson could take you to to the beach or to bed wearing her pamela anderson baywatch swimsuit No difficulty Kmart shows you how Pamela Anderson could take you to to the beach or to bed wearing her pamela anderson baywatch swimsuit No difficulty Kmart shows you how Pamela Anderson could take you to to the beach or to bed wearing her pamela anderson baywatch swimsuit No difficulty Kmart shows you how Pamela Anderson could take you to to the beach or to bed wearing her pamela anderson baywatch swimsuit No difficulty Kmart shows you how Pamela Anderson could take you to to the beach or to bed wearing her pamela anderson baywatch swimsuit No difficulty Kmart shows you how Pamela Anderson could take you to to the beach or to bed wearing her pamela anderson baywatch swimsuit No difficulty Kmart shows you how Pamela Anderson could take you to to the beach or to bed wearing her pamela anderson baywatch swimsuit No difficulty Kmart shows you how Pamela Anderson could take you to to the beach or to bed wearing her pamela anderson baywatch swimsuit No difficulty Kmart shows you how