INTERNET WEBSITE MARKETING CONSULTANT
Find out why I can make your webpage return real business . . .
01342 850594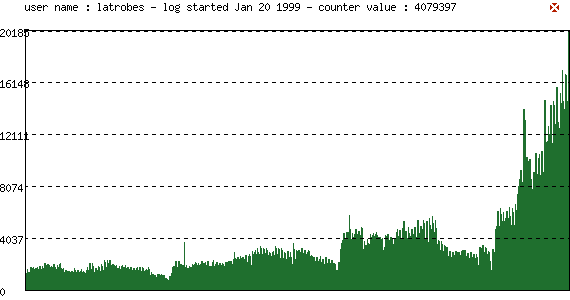 The complexities of computer systems and of a website marketing strategy internet page design are reaching beyond logic towards magic - and a screwdriver is no longer an appropriate wand . . .
Quantum physicists have the training necessary to deal with your computer problems, internet promotion strategies, search engines and web page design.
If you are coming here from another page for contact details, please send cheques to

David Pinnegar B.Sc., A.R.C.S.
Hammerwood Park
East Grinstead
Sussex RH19 3QE
Telephone 01342 850594
email: david@antibes.co.uk
If you want an internet presence to work for your property or business then please email me.
This webmaster's page is here for its content, not its appearance: it's one of his oldest. I prefer sites like that for tourist policy in Menorca and use photography to get my clients' messages across. All who come to me have the benefit of wide experience and an expert web marketing team in order to achieve a good internet marketing strategy for your website promotion.
One of my Italian holiday rentals clients compared the results of my work to the quality of a Ferrari . . . Here's another client's opinion:
I'm a client of David's. He's brilliant - 90% of my bookings come from him.
A person of the highest integrity. He trusts me to tell him how many bookings I receive from him and I then pay him accordingly which I do.
Personally it's probably in my interest for you NOT to sign up as David will be able to concentrate more on his existing clients! But actually, he is such a professional, I couldn't let the chance go to say something positive about him.

Another client writes:

I am very pleased with your efforts - it seems that your site generates interest even when all the other sites are completely dead.
Commercial industrial companies, tourist resorts throughout the world, Historic Houses, villas and modern apartments in sunny places and individuals with specialist services come to me to sort out their websites . . . And my team can do anything for you.
I can sort out your email problems too! All emails to my clients and I are screened for viruses and SPAM - so we don't waste time with the delete button . . . deleting important emails by mistake in the process. I can set up this system for anyone. Emails to latrobe@mistral.co.uk are diverted to my mail-screening system which has a good success rate of killing the right sort of emails. The system then redirect mails back to another mailbox on mistral.co.uk from which I collect all my mail. People who need to send me large attachments can send to that email box directly . . . and I don't lose anything. contact me if you would like this service set up for you or your company.
---
I trained in Physics and electronic engineering at Imperial College, London, and in addition to the restoration of Hammerwood for a dozen years I sorted out every conceivable computer malfunction that anyone could throw at me. I saw the progress of computers since Fortran and have machines dating back to the Commodore Pet and the first Macintosh signed by all the designers on the inside of the case in my collection. I collect all electrical equipment going back to a Swan United Electric Light Company carbon filament light bulb from 1882. But in the world of computer repairs I became fed up of people whose hard disc had failed from old age, blamed me instead of themselves and who kept no backups nor installation discs for the genuine and pirate software they were relying on! So I find internet marketing much more fun and enjoyable.
---
Internet and world-wide webmaster and internet website design and diagnostic services

As a Webmaster I enjoy simple internet page design providing pure information fast. Many people think that just because their site looks fancy and they have a corporate www.theirdomainname.com site that customers will come flocking to them. Whilst domain names have become cheap, they are not the key to success - only the search engines are the key to the internet.

One often has surprises - one of my sites suddenly sprang to life with over 40,000 visitors in a week but other sites are no surprise. I started many years ago marketing Bed and Breakfast near Gatwick Airport, promoting other historic houses. One of my computer clients came to me asking me to market plastic boxes. How was I to do that? In those days it was simple and one formula fitted all! It was in the days long ago when Pamela was the 12th most searched for word on the internet and Anderson was the 13th. So I found a pool toy beach air mattress marketed in the United States . . . and linked the idea of this attractive product requiring storage in industrial and domestic Plastic Boxes. The page in those days received 500,000 visits in the year and sold £20,000 worth of stacking food boxes. The Pamela Anderson site was crucial to my experience. It's a joke but perfectly decent but the fiercest and most unscrupulous pornbrokers tried to push the site off its listings for a period of six months. From this I learned all their games and techniques . . . and all there was to know about listing sites on search engines.

I aim to charge fairly and more than pay for my services to you in the results that I can achieve for you.

You might think that you can do it yourself or that your friend's schoolboy can do it for you. My apprentice is the Computer Scholar at Oundle School and he runs Travelfactfile.com, but in the end the experience of an older consultant counts and together we are a powerful combination.

My cyber-assistant Latroba helps me with search engines and we market Holiday apartments and villas in the mediterranean with accommodation in France, Spain, Mallorca, Menorca, Italy, Turkey and the Greek Islands and working on pictures of sunny places are a relief to the soul in darkest winter in England. I also enjoy marketing villas and apartments for sale. Many of my tourist related sites gets more enquries than they can handle . . .

If you want a real web presence then just let me know!
---
Other internet marketing companies are stupid enough to think that they can poach my clients. My clients come to me because they see the power of my results. Many of these companies are so big that really their services are a bit of a scam. A spam poacher regularly emails my clients boasting "In January over 2.3 million pages of property advertisements were viewed and over 11,750 e-mail inquiries (sic) were sent via the site." As the company has over 3500 clients, (although on their website they say 6000) under 2 or 3 enquiries per month isn't going to help to maintain your property. For "just £155 plus VAT per year", those 24 to 36 enquiries per year work out at really expensive marketing.
After a setting up fee of £80 I ask my clients to pay me on results and that guarantees you best possible results all the time. You may end up paying me much more per year - but only if my results deserve it and are valuable to you! I end up being much better value and therefore more economic. I aim to enable you to stop wasting money on newspaper advertisements and your advertising budget can be cut!
The client thieving-spam site advertises: "CONTENT: The best Vacation Rental site for over 40 countries worldwide. Over 4000 holiday villas, apartments, ski chalets etc in 40 countries. Full details and great photos. Direct booking. Over 40 countries worldwide, holiday rentals, vacation rentals, vacation, vacations, holiday, holidays, rent, vacation rental, holiday rental, holiday home, rentals, rental, rentals, accommodation, holiday accommodation, self catering, self-catering, self-catering accommodation, lodging, property, holiday property, ski, ski chalet, skiing, piste, apartment, apartments, beach house, chalet, chalets, chateau, condo, condominium, cottage, cottages, estate, farmhouse, finca, flat, gite, home, house, houses, penthouse, studio, villa, villas". Their pages aren't very good - they only get 1/2 percent of people viewing their pages to enquire! I aim for a much higher proportion. . .
---
The information that follows is boring and ages old . . . but may be useful nevertheless
---
Many people think they can make up their own effective website marketing plan. . . but here's why it is not advisable
Here are internet service providers although I just use Mistral in the UK and Ghoulnet. I find internet banner advertising really ineffective. Only 1 in 200 people click through a banner to whatever you might be marketing if it is a singular product. If it is a generic sort of site giving general information such as UK tourist information about 1 in 70 people will click through. It takes something potentially naughty to raise the rate to 1 in 20. Just say your website has received 100,000 visitors . . . it will have been advertised on the banner marketing programme 50,000 times. If 1 in 70 click through the banner, only 1% of your visitors will come that way through to your site.

The main effective way to market your site is to make sure that people who are looking for your services find them. This usually means through the engines. Personally I use Google, Info-World, Lycos and Altavista most of the time. Sadly Infoseek went to the wall. I am very unexcited about Exciteand not much more about Hotbot. Yahoo did not have a wide enough base to compete but teaming up with Google made both search engines. Some people think that robots can solve their website search engine problems but really nothing replaces the manual work which people ask me to do on their behalf. Even then, positioning sites on the search engines is not the whole solution, and nor are robotic services like these always useful as they create headaches for the search engines themselves.

Very often I am asked to advise what is wrong with company web pages which they have constructed themselves. Sites like Websitegarage analyse sites robotically, but they do not necessarily make all the comments which I will make from very wide experience. Quite often, the skill is to find the necessary niche for your company's products or services. There is a greater skill in anticipating what people will be looking for which will produce the business you want. Going "hell-for-leather" to target an over competitive search is not always the best approach.

Simply, someone like myself has experience of a wide range of sites and of long term and day to day behaviour of the search engines. Very often I can pinpoint the problem in an internet page in five minutes and be able to tell you exactly why your page isn't pulling in business.

Go back to here if you think that you can make your company internet site effective yourself! You might, however, read on to find out how not to do it - or to help you to decide to engage an internet professional consultant . . .

Very often poor web page performance is not a problem of the capricious nature of search engines but simply any one of the following:
a missing ingredient,
a missing concept,
turgid text with bad English grammar and style,
or merely unimaginative page construction and content.
Turgid and unimaginative text? Making frustrating reading, too many sites which I am asked to look at have sentences which start like this one. "Founded in 1984, over the past 15 years we have been acquiring the reputation of giving services to our clients of the highest quality"
If asked, I will often make comments like: "The text of most pages is turgid, lengthy, grammatically difficult to read and generally apologetic rather than upfront in approach. The text needs to be re-jigged to be bolder and more up-front, perhaps making use of the occasional larger font size rather than a huge graphic."
Some sites give a generally effusive and apologetic tone which is not readily apparent to the staff within the organisation. They shove in a load of irrelevant material. They excuse themselves before they start . . .
Your company needs an external consultant to view your products or services in the same way as will your potential customers. "A lawyer who works for himself has a fool for a client". Your consultant needs to have worked for a lawyer: he has to cut out the irrelevant and know the basics from where to begin. Your marketing adviser should be aware of psychology (but not all internet freshmen advisers are . . . ) and know when to use theatre and when to use theater, even if he does not like the style of the site he's having to work with!!!
And, of course, there has to be a conscious decision as to style . . . The internet is a peculiar medium: it is at once immediate and thus colloquial and so almost requiring one to "shove in a load of the colloquial". It needs to grab attention. When printed out, however, the internet web site must be cogent enough to express your services as a product of quality. It must make solid sense. It must show that you know what you are doing. It must make financial sense. It has to work for your Managing Director, your company owner and your customer alike.
In essence, no robot can tell you what your site's missing x-factor might be . . . but quantum physicists are trained in lateral thinking. One who deals with a whole spectrum of sites could give your internet pages a quantum leap in effectiveness!
Hotels and restaurants in London
---
Below is the sort of painful emails which I receive regularly . . . The company's promotion and marketing services are useless if your webpages are not constructed properly and if your site is not well conceived. You really do benefit coming to an experienced human being advising on your internet strategy rather than clever companies with automated robotic products set up by a bunch of clever-dick school kids just out of college . . . In any event, their services are rather a con-trick . . .
It really is not difficult to get your pages listed within the top 50 on a search engine result. The art is actually to make your pages really worthy of listing within the top 10, by quality of content rather than by artful trickery. The search engines discriminate against uninformative advertising sites which attempt placement by trickery rather than content. There are fine distinctions in this area and only an experienced internet adviser can help you effectively.
Here's the current scam. Companies send out emails like the one below to addresses that they have spidered the internet for . . . on sites that are found . . . by definition and then write:

From: "Important Message!" 
To: "Latrobe" 
Subject: Your Guest House web site is NOT being SEEN!
Date: Sun, 16 Jun 2002 09:17:59 +0200
MIME-Version: 1.0
X-Priority: 1
X-MSMail-Priority: High
Reply-To: "Important Message!" 
Organization: Regal
X-Mailer: Internet Mail Service
Content-Type: multipart/alternative;  boundary="----_NextPart_9602047670"
Message-Id: <20020616071854.98A31781EB@mailhost1.mistral.co.uk>

 Your Guest House Web Site is 
NOT Being SEEN
WHY? 
NO ONE CAN FIND IT!

YOUR web site is NOT on many search engines and at the Bottom of their listings and as a result

YOU are LOSING customers who cannot find you!

Can this be changed? YES!
Regal Telecom 
For ONLY $119.97

We will submit your web site to over 350 of the worlds search engines.


The scam? There are only 4 search engines which matter!
A truly professional webmaster will arrange his client's internet sites so that his presence on the net does not cause headaches for the search engines. As it is, the company advertising below, in guaranteeing placement in the top 30 (this sort of company used to guarantee the top 10!) on any search engine listing, merely causes competition between internet sites and jostling on the search engine listings. It causes headaches to the search engines as well - they call it spamming - and yet even they are not guiltless in taking money from companies which offer such services for banner advertising on the search engine pages themselves. . . What a game!
In any event, selfish behaviour by internet promotion companies in pure search engine placement actually does not produce the sort of stable business that you, as one of my potential clients, will want to achieve. Another email, listed below ahs a website whose address is "searchenginewars" . . . That's not my idea of fun, not what the search engines want to see and not in the best interests of internet and real society. . . The most intelligent webmasters on the net do not need to indulge in such activities . . .
What is more, the sort of company which sends emails like the one below sends them completely indiscriminately. It is called spamming as well. I have received 22 copies in the same day, making it difficult for me to find emails which I need to use. So now spam emails like this are dumped in bulk by Ante-Spam Anti Spam in their thousands every day. They sent it out to a range of email addresses which are printed on customers' fax machines also, wasting pages and pages of fax paper.


Would you like to improve your website's "find-ability" in
the Search Engines?

During the past two years, my company has been placing
hundreds of webpages into the Top Ten -- the front page --
of the major search engines... and for a small fee, I
will show you how we do it... and I'll share with you our
ongoing research -- every month!

My name is Stephen Mahaney. I am the president of Planet
Ocean Communications. My web marketing company has literally
"written the book" on how to position your website on the
front page -- the Top Ten -- of each of the major search
engines... guaranteed!

Our 65 page manual identifies every trick & technique that
is being used on the Internet to gain an almost "unfair"
advantage in landing websites at the top of the search
engine lists -- right where you need to be so that potential
customers who are seeking your services or products can find
you.

Our monthly Newsletter keeps you abreast of the latest
techniques and frequent changes that take place in the
dynamic world of "search engine" science.

However, understanding the process does not require a degree
in "rocket" science -- nor do you need to be "technically
oriented". Whether your website is a "do-it-yourself"
project or you are paying someone to maintain your site, you
(or your webmaster) need to know the tricks in this book in
order to compete with the professionals who are dominating
the front pages of the various search categories.

To learn more about how you can obtain this essential
information and receive a free subscription to our
Newsletter -- SEARCH ENGINE SECRETS UPDATE, go to....

  http://www.searchenginewars.co.uk/sewin/

You'll be glad you did.

Sincerely, 
Stephen Mahaney - President 
Planet Ocean Communications

* * * * * * * * * * * * * * * * * * * * * * * * * * * * * * * * * ** * * * * * * * * * * * * * * *

GET TRAFFIC!!

                 WHY MOST BUSINESSES ARE NOT
               MAKING ANY MONEY ON THE INTERNET!!

Attention Webmaster,

     The reason businesses are not making money on the Internet
is because....People Can't Find Them Online?  Right now, the
Internet is loaded with millions of users.  And how do people find
things on the Internet?  Using....the SEARCH ENGINES.

     Search Engines are the best place to find information, and for
a company, it is the most effective place to market your business
online. Why?

     Because everyone uses the Search Engines to find information,
and can generate unbelievable traffic for your Website.  And once
they go to the Search Engines and find your Website, they'll be ready
to spend money!!

     However, just because you are registered in the Search Engines
does not mean they will be able to find you.  You are competing with
thousands upon millions of others in the same category as you.  

     Fact is, most people only view the first 50 listings of a search
and if you're not there...forget about being seen.  Going past 50 is
alot of work and too time consuming for the average user.  But, now
you can be in the...

               Top 50 Placements Of The Search Engines!!

     Unlike other services and software that just put you anywhere in
the in the Search Engines, we'll guarantee you get in the Top 30....for
everyone to see!!

     Our company offers...Professional Search Engine Placement Services.
Using our services will give your company a competitive and strategic
advantage on the Internet.

Once at the Top of the Search Engines You Will:
-----------------------------------------------
* Be Easily Found By Customers.
* Bring Volumes Of Traffic To Your Site.
* Increase Your Sales & Profits.
* Guaranteed Top 30 Placement.
* Build Instant Credibility For Your Company.

     Strategic Search Engine placement is one of the most powerful
and commercially accepted ways of marketing on the Internet.

     If you want your Website to be found, it has to appear in the
only place people are looking....in the Search Engines.

     For more information, Click here:
http://www.painintheneckspammers.com/se_promo.htm

******************************************************************
  To Be Removed: Type "remove" in the subject line and 
mail to: remove@painintheneckspammers.com

******************************************************************
Direct Group Targeted Mass E-Mailing PISSOFF Promotions
           E-Mail: webmaster@pissoff.com
    http://www.painintheneckspammers.com
******************************************************************
.