Are you feeling guilty searching for Pamela Anderson whilst at work? Well your boss will be very pleased if you click here as you'll find that Pamela's curvacious attractions include helping you curve around the problems in the year to come.


Here is Pamela Lee Anderson in her Baywatch costume on a Baywatch poster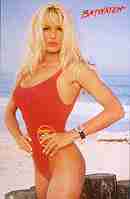 Pam Anderson's Baywatch costume looks better than a two-piece . . .
(Who'll flame us for saying that!)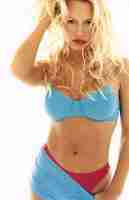 Pamela can look wistful too!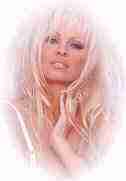 But Pamela Anderson is always happy just for you . . .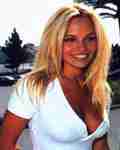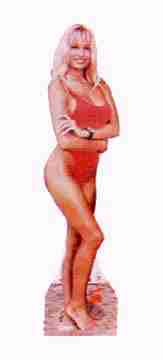 Here's even a life size stand up model of Pam Anderson! But you can't put her away in a box!



If you don't like taking Pamela to beaches like this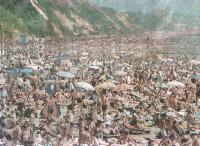 then click here to find a less crowded one in the UK
Hey! Why bay-watch the box when you can buy a box :-) instead!

Come bring Pamela and her film crew please for a shoot in England's Stately Homes!

Want a stately place to stay built the President's architect Latrobe to impress Pamela when you come to the UK?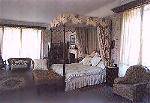 Soak up the architectural space at Hammerwood in England which the Clinton family enjoys in Washington

Or come bring Pamela to stay in an English castle

The original sin was not what you thought it was - it was the act of Hephaestus who is credited with the story of having created us. Legend points to him having disobeyed his bosses

Does Pamela make you feel volcanic? Then here's somewhere volcanic to take her . . .
If you find a site which you would like to be linked to from here, please email me. Any sites linked to must, please,
1. Be willing to return the URL, and
2. Contain no photographs nor links to sites with photographs in which Pamela or any other of the Baywatch team are undressed - i.e., dressed in less than a Baywatch costume.
We hope you have enjoyed the fun of our webmaster's madness. More links will be added including more madness below. If you would like to be notified when the page is updated, please fill in your email address and click on the button below.
We have started a Guestbook. Please tell Pamela what you think and what you would like to see here . . . (Hey - nothing naughty please!)
Come and see what others say . . .

Here's an astrological analysis of Pamela Anderson's Career according to an analysis of her time and place of birth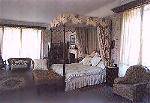 Here's a bedroom Pamela would love to take her man to . . .

Are you thinking of having a rompingly good party? Then here are balloons to celebrate with!

Here are places to take Pam for a week's break and a good meal!

That astrological analysis of Pamela Anderson's Career is interesting. There's more to it than meets the eye . . . The Times newspaper of 13th April 1999 (you'll have to go to "back issues", log in for 13 April 1999, click on "Proceed" button, click on "World" at top of the page, and then go down the page to click on the headline "Animal lovers enlist Christ in meat war". There's a photograph there of Pamela fighting for a just cause - and of course it's worth going to. It's entitled One of PETA's earlier campaigns was directed at the fur trade, and won the support of stars such as Pamela Anderson Animal lovers enlist Christ in meat war: "GIVE FUR THE COLD SHOULDER" The printed version of the Times that day showed the picture of Pamela Anderson next to a picture of Jesus Christ! On of the search engines had also done this independently!