UK investment property Eastbourne seaside England UK English investment residential property south coast south-coast for sale to buy

Here's the link to Anne's Comprehensive Guide to UK Property Estate and relocation Agents
House with three apartments
at popular Eastbourne seaside resort
near to seafront and shops producing good income

This property is no longer available. Please visit Latroba's listings of property for sale and holiday flats to rent





Eastbourne combines a family seaside holiday resort - a beautiful beach, clean water, pier and fun for all the family - with gentility and a shopping centre that is second to none in South East England save London itself. In summer it's fun and less fast and footloose than Brighton and in winter, this webmaster and his wife go there for a weekend's Christmas shopping!

Beachcroft is situated in a quiet road approx. 200 yards level walk from the Sea Front. The local shops, including chemist, laundrette, etc. are within three minutes walk and the covered Arndale Shopping Centre is less than ten minutes walk away.

Local attractions, all within minutes walking distance include the Pier, Carpet Gardens, Bandstand, Theatres, Bowling Green and Childrens' Treasure Island.

A little further away is the all weather swimming pool in the Sovereign Centre.

These spacious self contained flats in an attractive period town house can accommodate up to 4 people in each flat. A high standard of clenliness is maintained and furnishing has your comfort in mind.

All bedrooms are twin bedded and have a wash basin with hot and cold running water. Large well furnished lounges have colour television and comfortable foldaway beds if needed. Bathrooms have shower, bath and shaver point. Each apartment is equipped with a fridge, electric cooker, cutlery, china and glass. All rooms have lectric fires or radiators. Electricity is metered.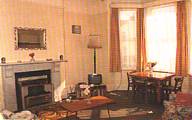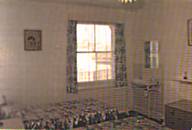 If you would like to stay here during the summer before buying, here's our holiday advertsisementHere's the Comprehensive Guide to UK propertyHere's the Comprehensive Guide to UK tourist information where you'll find a site about Eastbourne. Here's a tourist guide who'll direct you throughout south east England



webmaster

UK investment property Eastbourne seaside England UK English investment residential property south coast south-coast for sale to buy